I'm decorating my house for January right now. When I think January I think cold so I want to keep my house cozy, with warm candlelight and soft materials. Phase 1 of this plan was making some winter candleholders for my amazon scented candles. I wanted a snowy white color with warm candlelight peeping through. I've seen this idea before so I decided to replicate it on my own.
You'll need:
4 small vases (I used a 4-pack of cups from Target for $3)
A pack of rubber bands
white matte spray paint (spray on primer works great)
4 small candles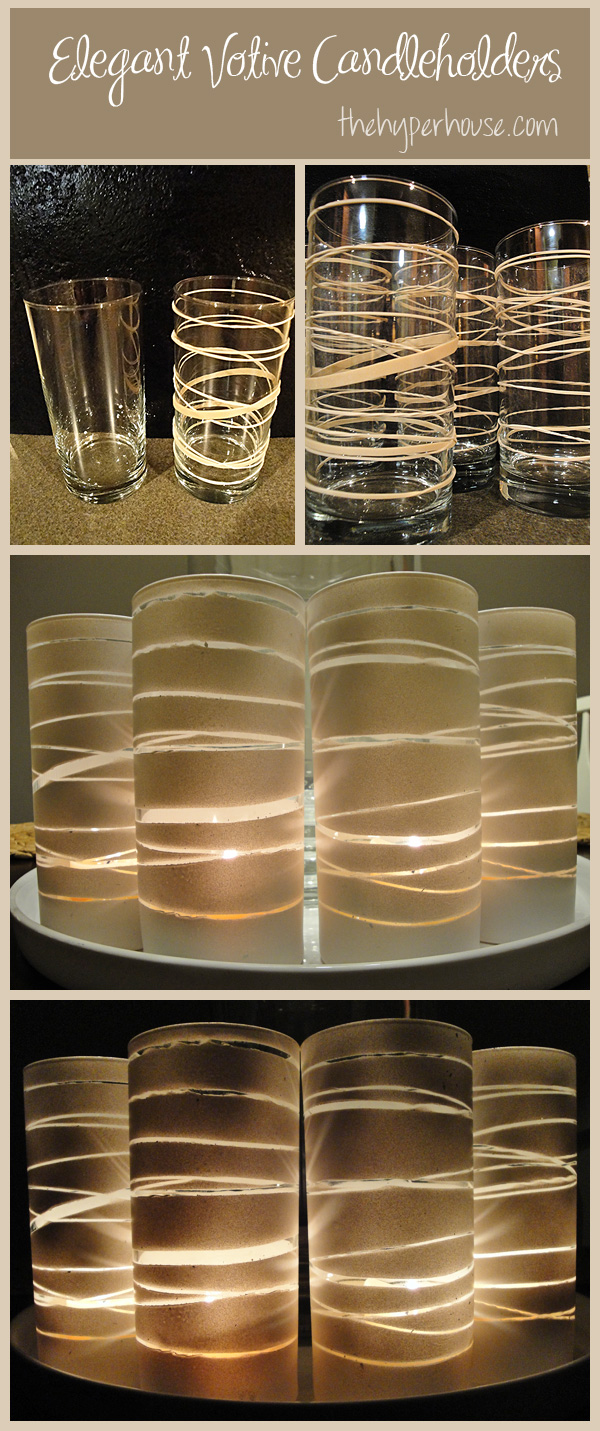 Clean your cups so there are no fingerprint smudges. Wrap rubber bands of various sizes around your glasses. I liked angling some and adding thicker widths in the middle. Then take your glasses to your spray painting zone, turn them top side down and go to town. Mine required two coats for maximum coverage.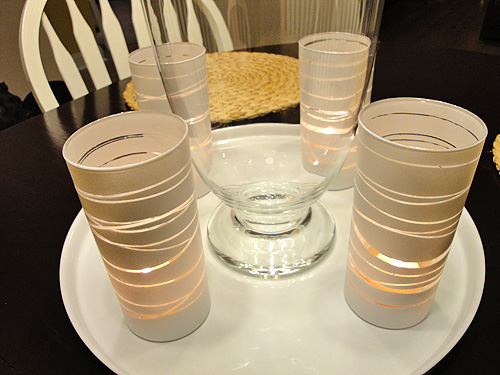 Once you like your coverage, find a trash can and slowly begin removing the rubber bands. Make sure you're wearing grubby clothes and in a messy space. Stretchy elastic + spray paint = tons of tiny little paint flakes flying everywhere. Learn from my mistakes.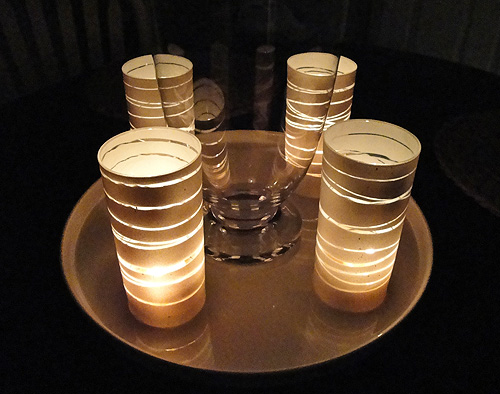 Once you finish removing all the rubber bands, wipe down your glasses with a wet rag and set some candles inside. Now dim the lights and enjoy your simple yet beautiful creations. I'm feeling warmer already.
Tomorrow I'll be back to show you what I decided to put inside that apothecary jar on my table.
Linking it up:
Pin It