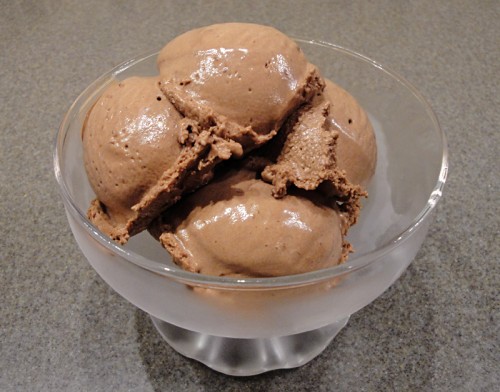 I'm back with another Jeni's ice cream recipe. After making Salty Caramel ice cream, I wanted to try a flavor that was much more simple. A classic chocolate recipe sounded perfect. I decided to try the recipe for The Milkiest Chocolate in the World Ice Cream.
I don't want to keep republishing all of Jeni's recipes since I think her book
deserves the credit and it explains a lot of the process in it but I will show you the ingredients and say the process is very similar to that of the first recipe I tried. One note, Jeni's recipe in the book has a small typo so make sure to check her website for updates to the book. In this case you need 1 1/4 cup of cream instead of the 1/4 cup that is printed in the book.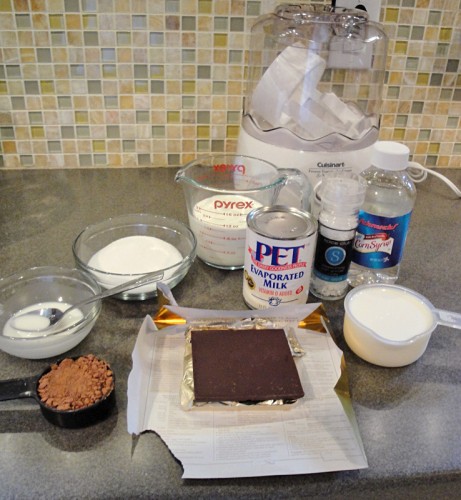 In this recipe you don't use cream cheese, instead you use evaporated milk. Jeni explains that the goal is to keep the chocolate taste more pure which I'd say she accomplished in this recipe. The change in ingredients leaves the ice cream tasting a little sweeter too. My husband described the flavor as chocolate ice cream in a waffle cone. That enhancement made this ice cream taste anything but simple. I wished in a way that the flavor had more distractions because chocolate was the star and a whole bowl might be a tad overwhelming.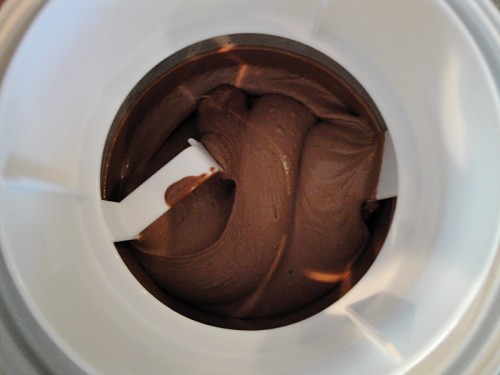 The only problem I'd say exists with this recipe is how thick it gets. With cocoa, cornstarch, and chocolate there's a lot of chance for clumps to form in the ice cream. To remedy this I suggest sifting the cocoa before you add it to the pot. Then run the ice cream base through a sieve first as you add it to the chocolate and again as you put it in its chilling bag. You want this ice cream to be as smooth as possible to get the purest taste. Also, Jeni suggests freezing this ice cream for at least 4 hours but I'd recommend going overnight. The ice cream really solidifies and the flavors enhance overnight. I know waiting is hard but trust me, it's worth it.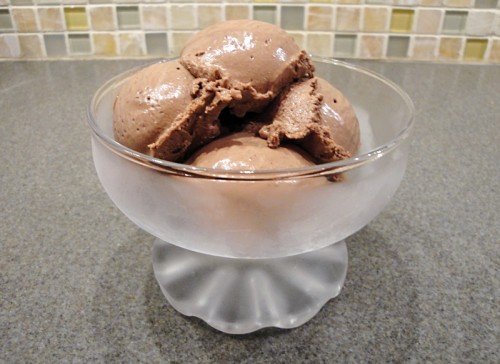 Pin It