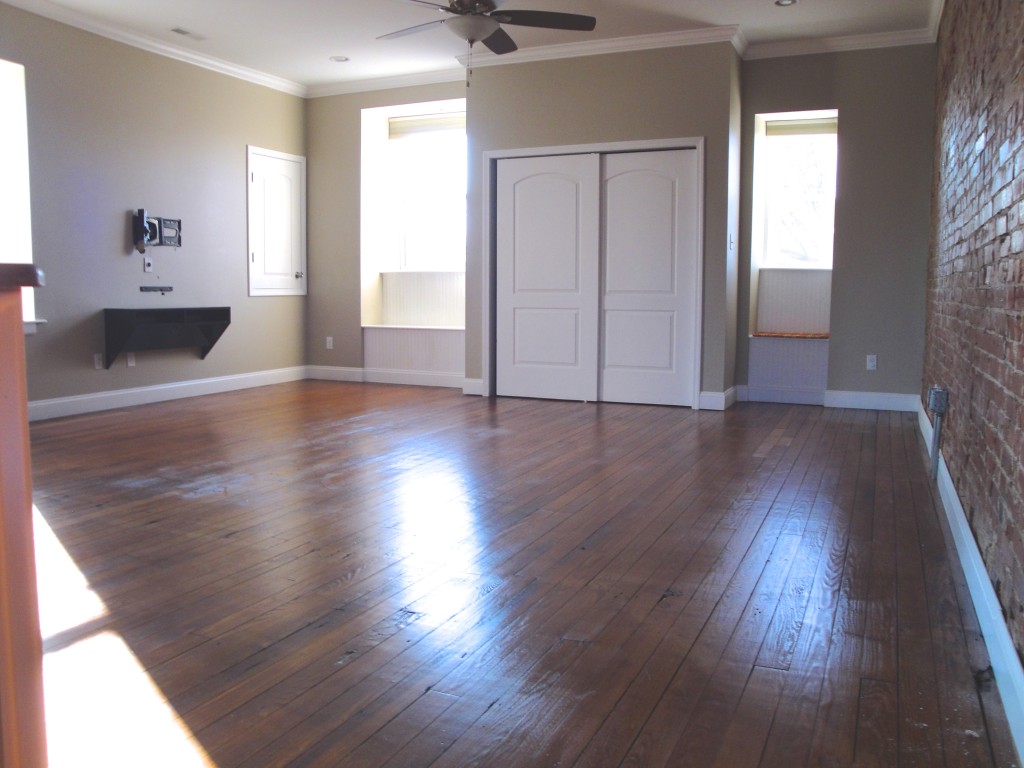 The last time I showed off the third floor it was from the week I moved in. Immediately my husband and I had a goal for this floor. We wanted a place to relax after work, to put the job behind us, and to have our own urban oasis.
It was December when we moved in and before the end of the month we ordered a couch and coffee table. We wanted a sectional and while we checked places like Crate & Barrel and West Elm, we didn't find the style or price point we wanted. We were about to give up after a C&B trip when on our way to dinner we passed IO Metro. I didn't think I could afford what was in the window display but upon walking in I found a lot of things I liked. Even better, when the assistant heard my husband and I discussing some styles she helpfully let us know we could see even bigger markdowns at an end of the year sale. By the next week we knew what we wanted and placed an order.
Here's what it's looking like now: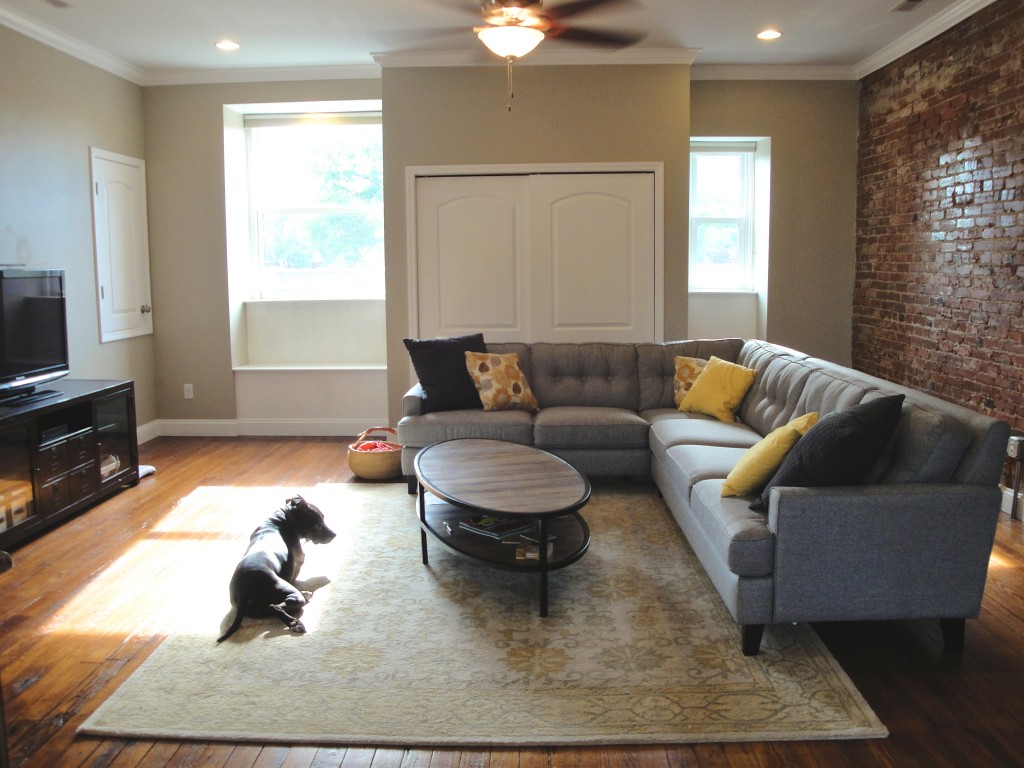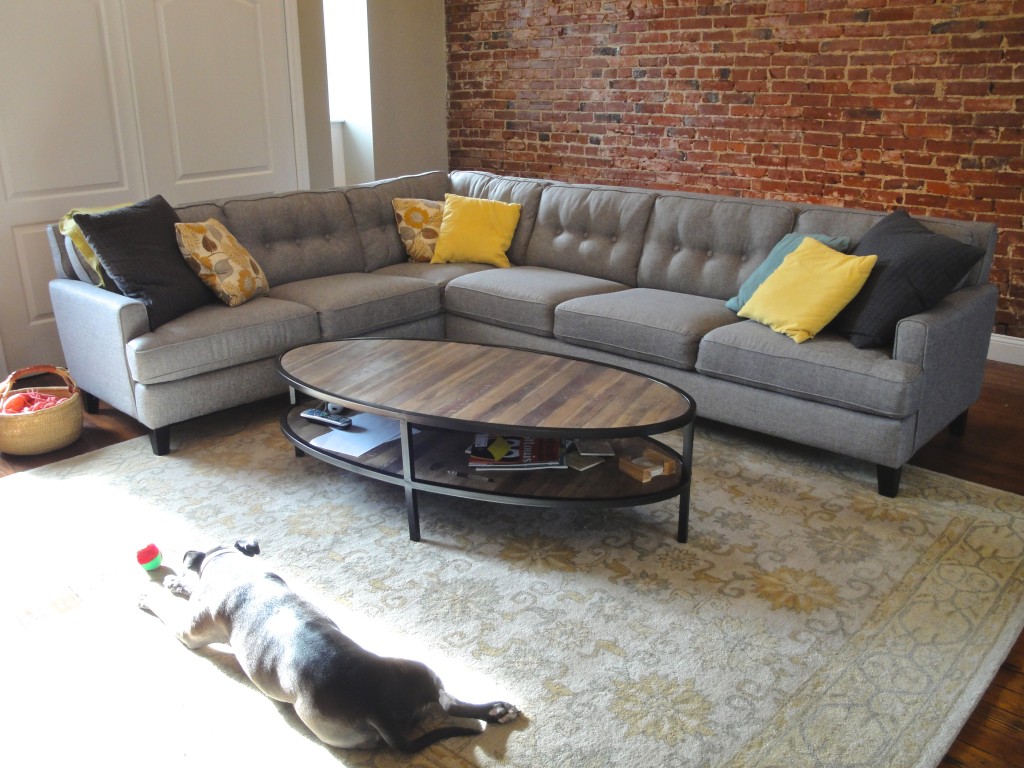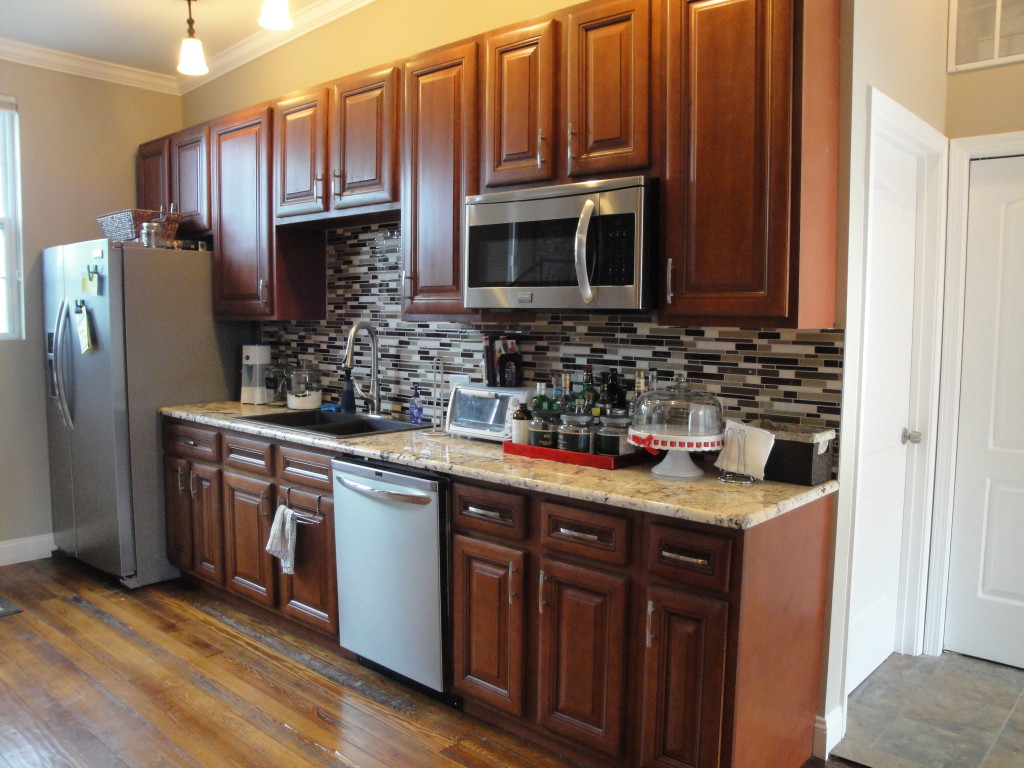 The space is finally starting to work for us. We have a TV up here so we can easily binge Netflix while having a cocktail or a beer. We did some small upgrades to our HVAC system. We still need to do some insulation work with spray foam on this floor of the house so we are holding off on repainting any of it until we know what the damage to the room might be.
And here's some of those pretty little details: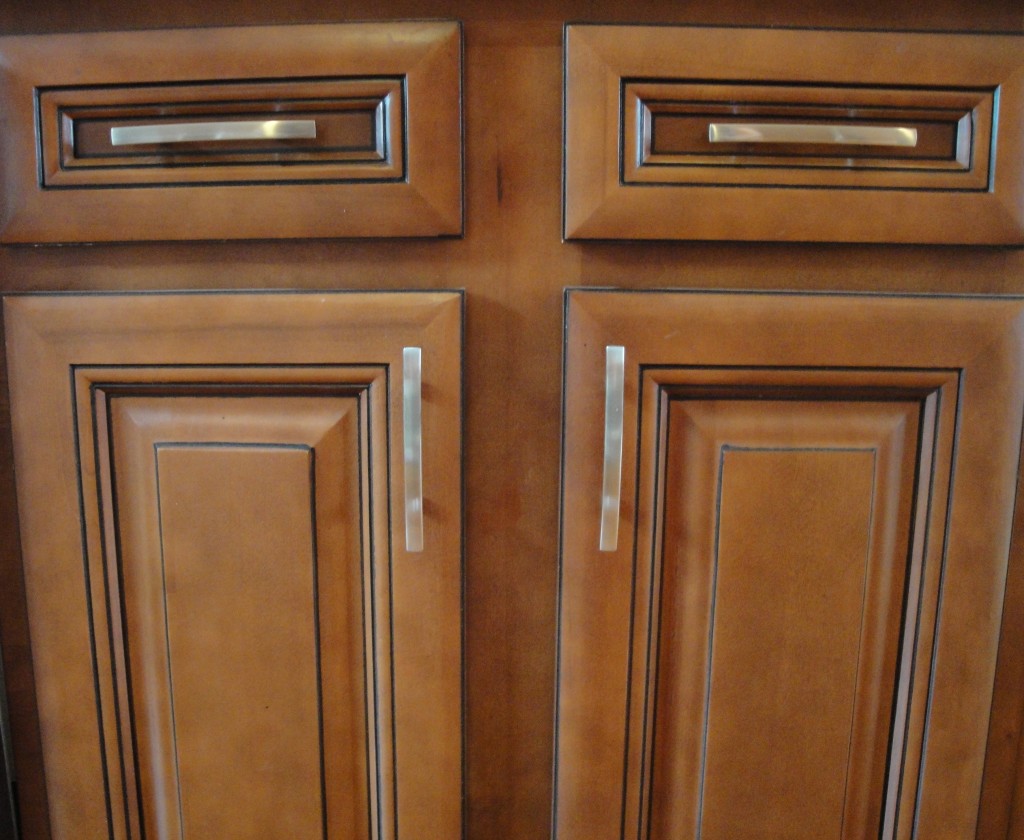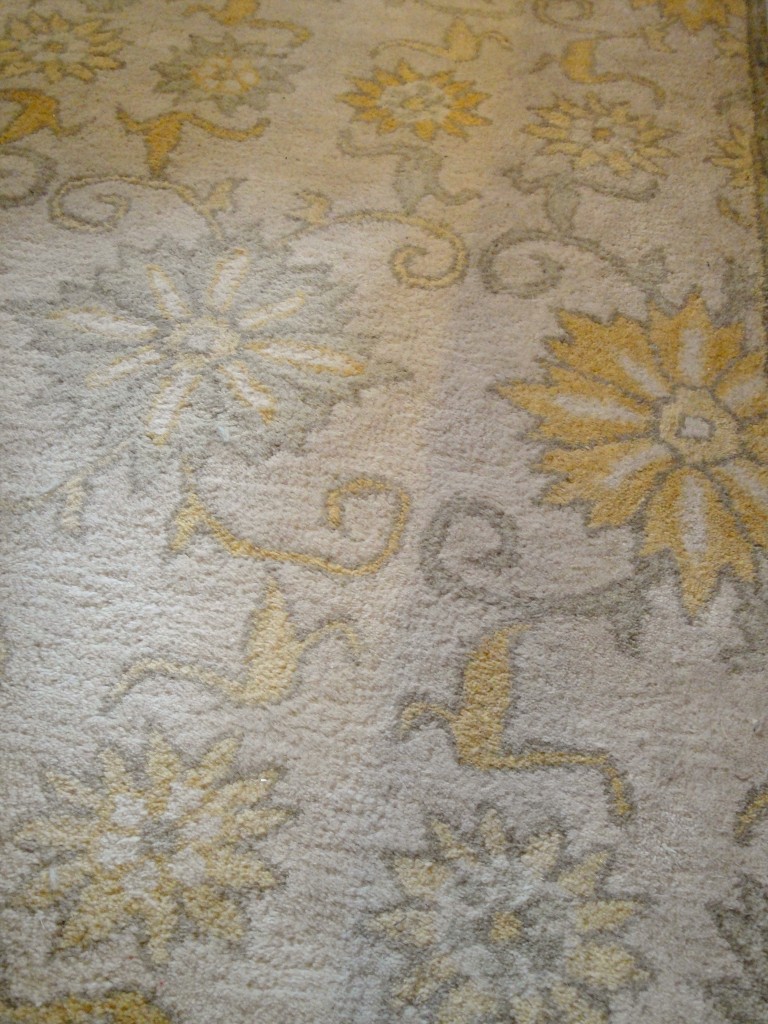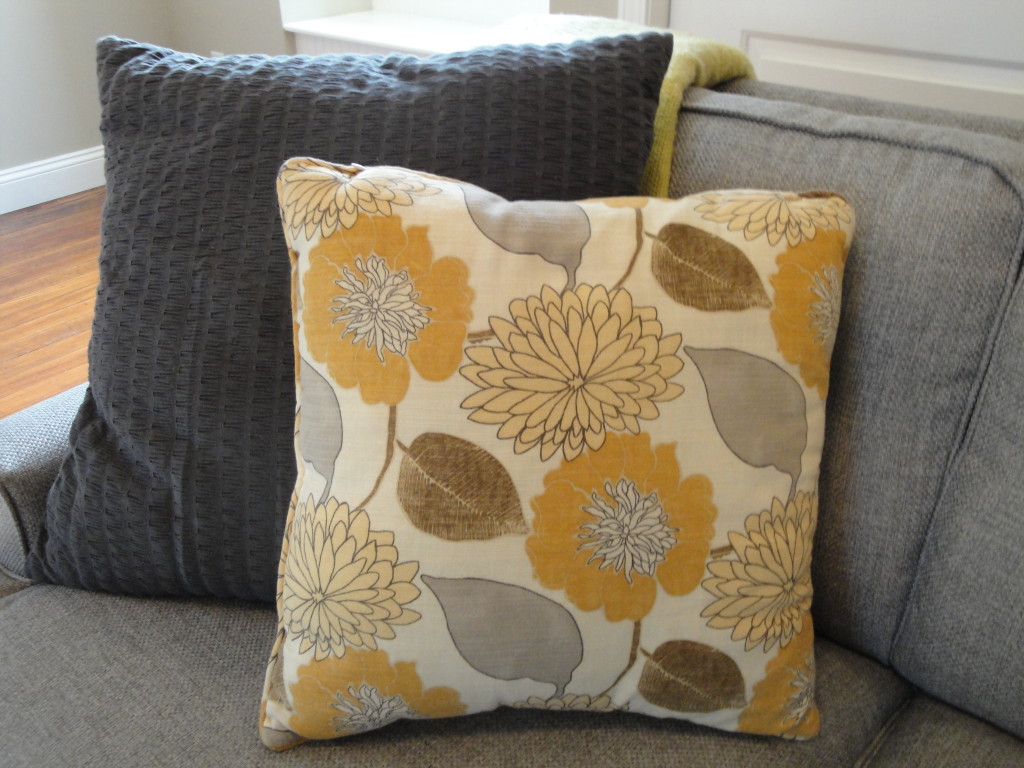 This space also nicely doubles as a workout space. I can just move the coffee table and do my Wii Fit or some video workouts right in front of the TV. I want to make the closet space on this floor more functional so I can store some small weights or equipment as well as games or other entertainment for when we have guests over.
I'm thinking for fall I will swap out the blue pillows with some orange ones and maybe add some new cozy throws to the space since I know this past winter we camped out here quite regularly. I know I'll also want a floor lamp since I've been known to cross-stitch or read up here. I'm still on the hunt for something that might have that industrial modern vibe but is easy to access without having to stand up from where my butt is firmly plopped. The hunt continues but if you've seen something let me know!
Sources