Tagged with "art | The Hyper House"
At my last house, I fell in love with the schoolhouse look when we added a giant chalkboard to our home. My new house has a few schoolhouse accessories too: a set of lockers, a plan for another chalkboard, and coming soon – some schoolhouse style wall charts. I fell in love with giant botanical art posters a few years ago and never had a perfect spot for it. When I found a spot in the new house, suddenly I couldn't handle purchasing them at the price points I was finding. Luckily I found a lot of options for purchase when I looked a little outside the box.
As a bit of history, these botanical prints are often better known as Jung-Koch-Quentell charts. ArtPlantae has a well-researched background piece if you are curious about how these charts were used in German schools. You can also purchase The Art of Instruction which includes a look at all of the charts used.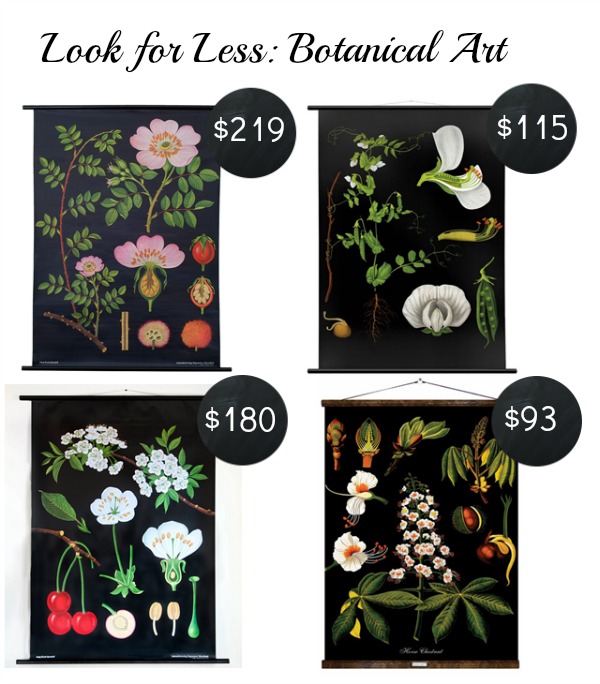 Dog Rose Botanical Poster – The Evolution Store | $219
Hageman Cherry Botanical Chart – Pistils Nursery | $180
Garden Pea Wall Chart – Wallography | £89 (or about $115)
Jung-Koch-Quentell Chestnut Botanical Poster – Art Reflection Studio (Etsy) | $93
TIP: For this piece, using multiple search terms helped but even better was checking international sources since these pieces were originally made in Germany. I was even able to locate these prints direct from Germany but because of the language barrier I ultimately did not choose to pursue them. I did find British and Canadian sources for much less, even when considering shipping costs.

It's finally fall! I have some upcoming work projects keeping me busy, some DIY I have to start on, and a week off of work finally scheduled. September was almost as busy as this month.
Food
There's a new restaurant in St. Louis that keeps getting all the buzz. Southern has hot chicken and soul food sides. There's almost always a line out the door but I got out of work early just before Labor Day weekend and managed to get some of that spicy food. Sadly the mac & cheese was already gone but the mashed potatoes won me over as did the greens. They serve banana pudding here but sadly I didn't have space. I'll just have to stop by again.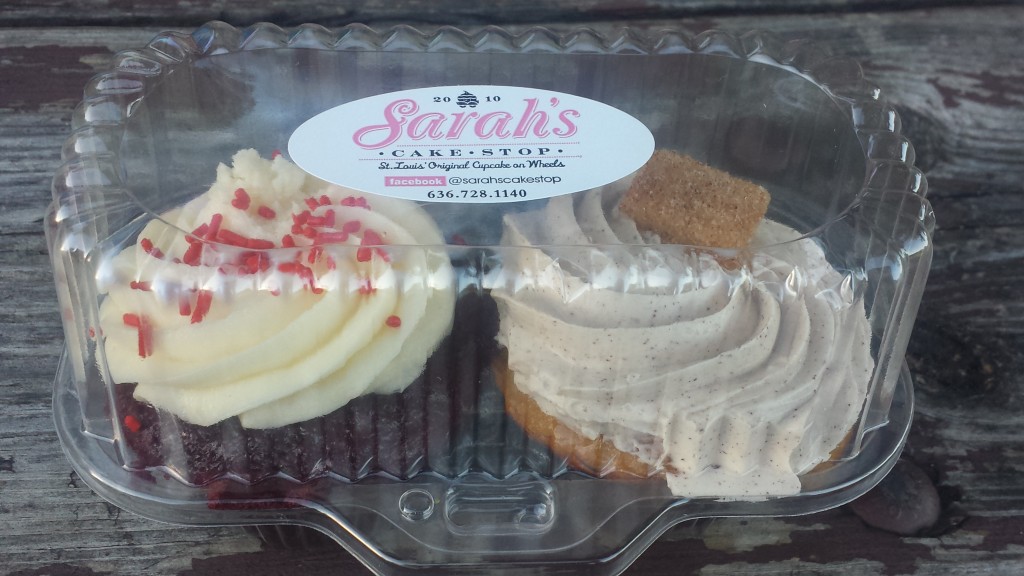 September had the second from last Food Truck Friday. I had some more Seoul Taco (my husband and I are addicted!) and went to the storefront version again on the weekend. We rounded out the meal with some seasonal cupcakes.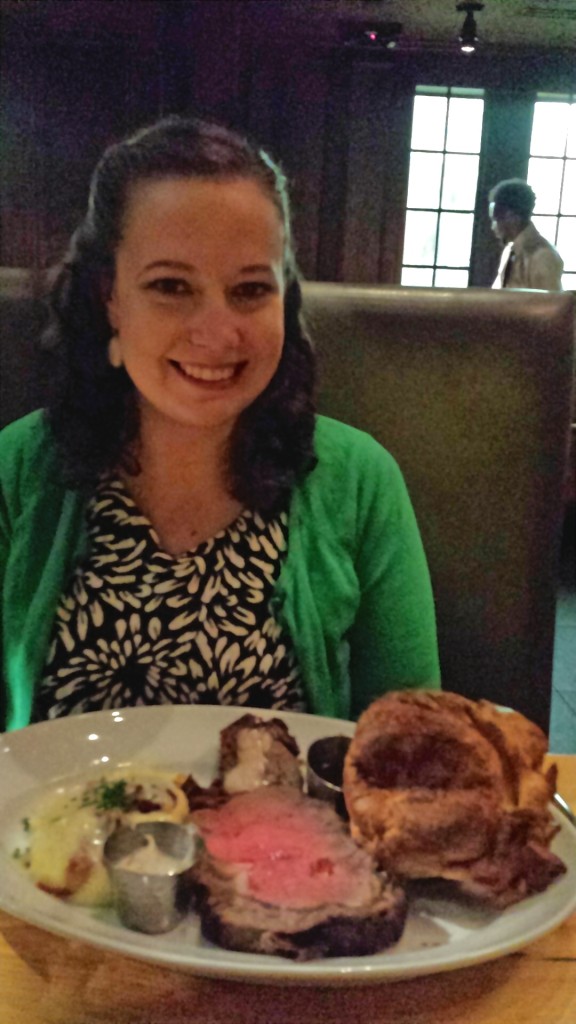 The husband and I celebrated our 8th wedding anniversary this month. We went to The Restaurant at The Cheshire. I went a little crazy and got a prime rib and yorkshire pudding. Totally worth it. The pork belly appetizer is to die for. Seriously, pork belly is my new obsession.
Entertainment
I went to my first music festival. Loufest 2015 was a pretty fun time and with beautiful weather I couldn't have planned a better way to spend time other than listening to music in Forest Park. Next year though I would love to see more women artists but I enjoyed what I did hear and have to say that Pokey LaFarge was one of my favorite sets of the weekend.
I made it to a Cardinals day game with the husband. We even got to see a win on our afternoon off work.
Anyone read Tana French? I started the Dublin Murder Squad books in September and fell in love with the series. In the Woods and The Likeness were both original and yet familiar to me and the writing style was beautiful. There's mystery, relationships, and intrigue.
House
My husband nearly gave me a heart attack hanging this sign but we finally have our first piece up on the brick gallery wall. I'm going with a rustic travel vibe here so my maps will go on this wall too. We are also looking to install fiber internet in the house for faster blog uploads. You can visit this site for installation help.
My IKEA trip got me planning the guest bedroom/studio. Sometimes I have trouble seeing the purpose of a space. Do I design for myself or for guests? Do I go with something that matches the rest of the house or a space that has its own personality? How often will people really sleep over at my house? I am debating bed v. daybed v. no bed. I'm debating nearly built in shelves from a store v. finding the right vintage pieces v. making my own look no matter the source. I'm debating pink, gold, green, blue, gray, and white. I have some firmer ideas but it's hard to know where to go.
In an effort to make progress on the guest room/studio, I started cleaning it out. The space has been holding doors from other rooms, a bed no one will ever use, a dog and her crate, all the clothes that can't fit in our real closet, all the art we don't have frames for, and all the boxes of craft supplies and books that aren't in the office. Since our office makeover comes first, I have to clear out space here to fit the office gear. So far I've managed to bundle 3 bags for donating and another bag to be discarded but it's barely a dent. I go back in soon.
On the Web
Overdue for a vacation? I know I am. Here's what happens when you don't get away.
Doctor Who is back! Here's one list ranking every Doctor Who from best to worst. I've only seen doctors 1, 9, 10, 11, and 12 (and the War Doctor) so I can't compare them all.
My neighborhood is being overrun by squirrels. They've taunted us, one touched my ankle, and one may have left pizza in another neighbor's tires. My friend Bethany shared this gallery of squirrels and their pizza when I shared my theories of a squirrel mafia.
Personal
We're trying out our weekend hiking routine we like to do most falls. There's something about a car ride, a hike with the dog, an outdoor picnic, then back home to curl up and nap on the couch, followed by dinner from the crockpot. This might be why I'm not making progress on the rest of the house. October will be our first month (and spoiler alert: we already did one) but I'm open to some good trails that you might like. 2-6 miles is our target and within 2 hours of St. Louis, give or take.
My curly girls will understand: I did 2 days of an outdoor music festival and my hair didn't frizz or get out of control. I've been using Davines Love line and it is amazing. Pair it with some squish to condish technique and plopping and my curls aren't going anywhere.
With my overflow closet getting cleaned out, I am doing the unthinkable and inventorying my closet. What's the oldest shirt you still wear regularly? Not just some T-shirt from a concert or something you wear to clean in but rather something you still keep in your rotation? I have several pieces from 2009 and 2010 that still make appearances. It makes me think about fast fashion and buying lasting pieces. When you're like me and deal with career changes and weight changes, it can be twice as hard. What brands do you find you can trust to last year after year?

I have been interested in genealogy practically my entire life. I remember looking at family history books and annuals and trying to figure out how I intersected all these lives. For my #30before30 list I wanted to make a family tree. I looked at a lot of different styles of family trees. I wasn't sure if I wanted to be more literal and include a tree or if I had it in me to go more modern. Etsy offered all kinds of options.
The "Traditional" Tree-Shaped Family Tree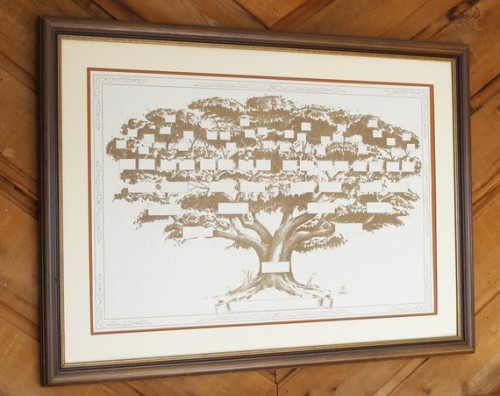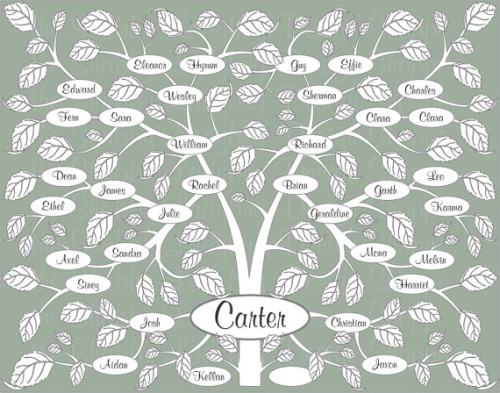 My Shabby Ladybug Design Shoppe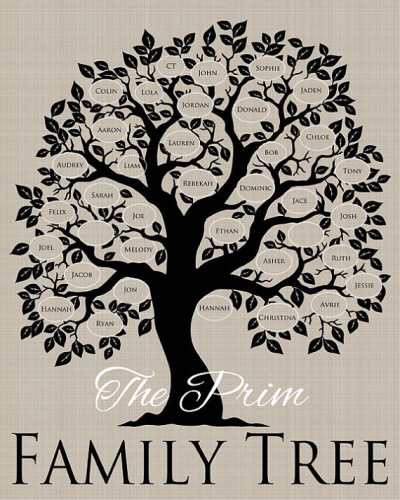 A More Modern Tree-Shaped Family Tree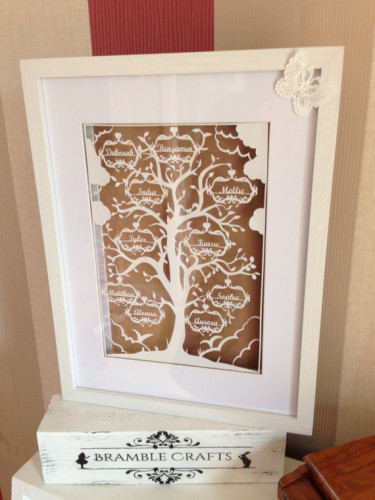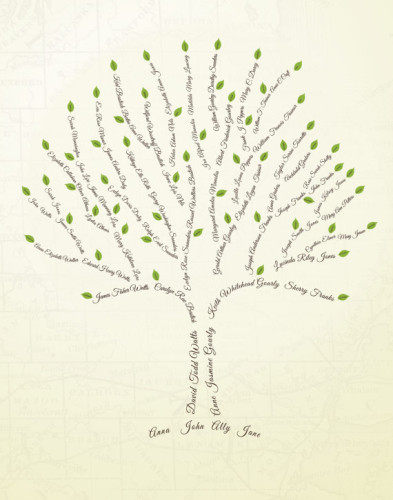 My Shabby Ladybug Design Shoppe
The Traditional Bracket Family Tree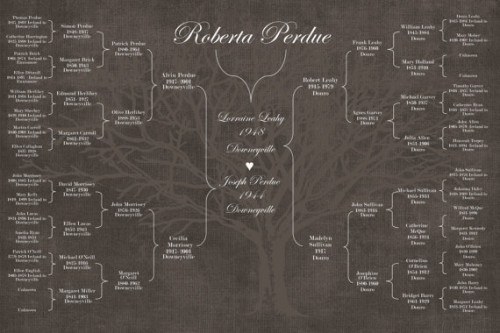 An Abstract Circle Chart Family Tree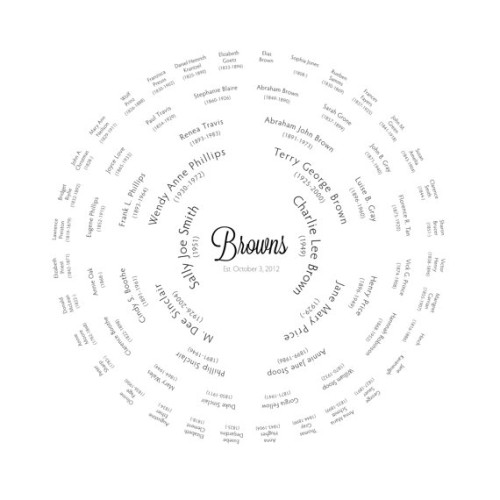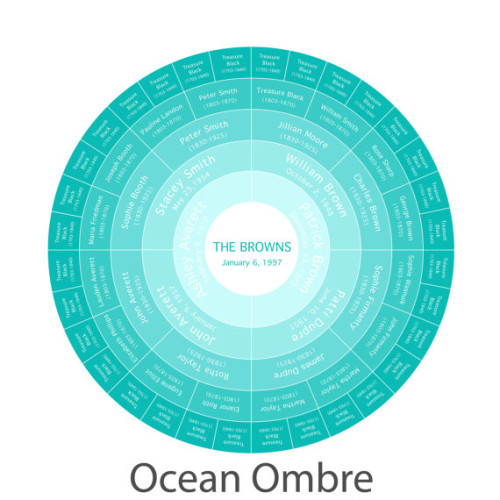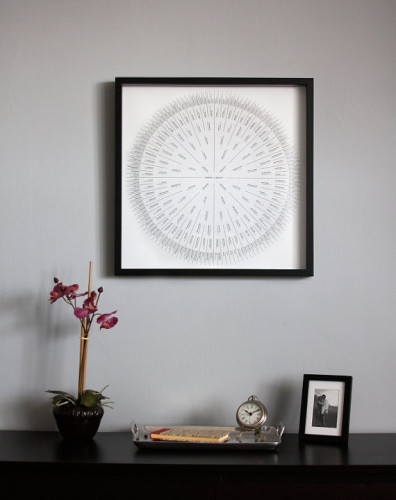 Modern Geometric Family Tree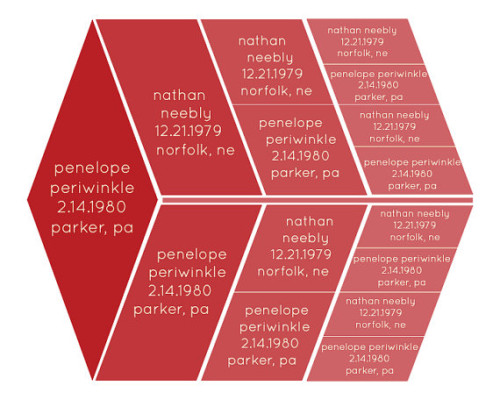 Artistic Family Trees
My Family Tree
I hope to write a post about how to research ancestry soon but here are some good tips:
Here's a look at my completed trees.

 When I set my 30before30 goal of taking a class, I really thought I'd end up in a cooking class or maybe as a stretch I'd be in a stained glass class on Main Street St. Charles. Imagine my surprise when I ended up in a painting class. I haven't painted anything since I was 10. But there's no better time than the present.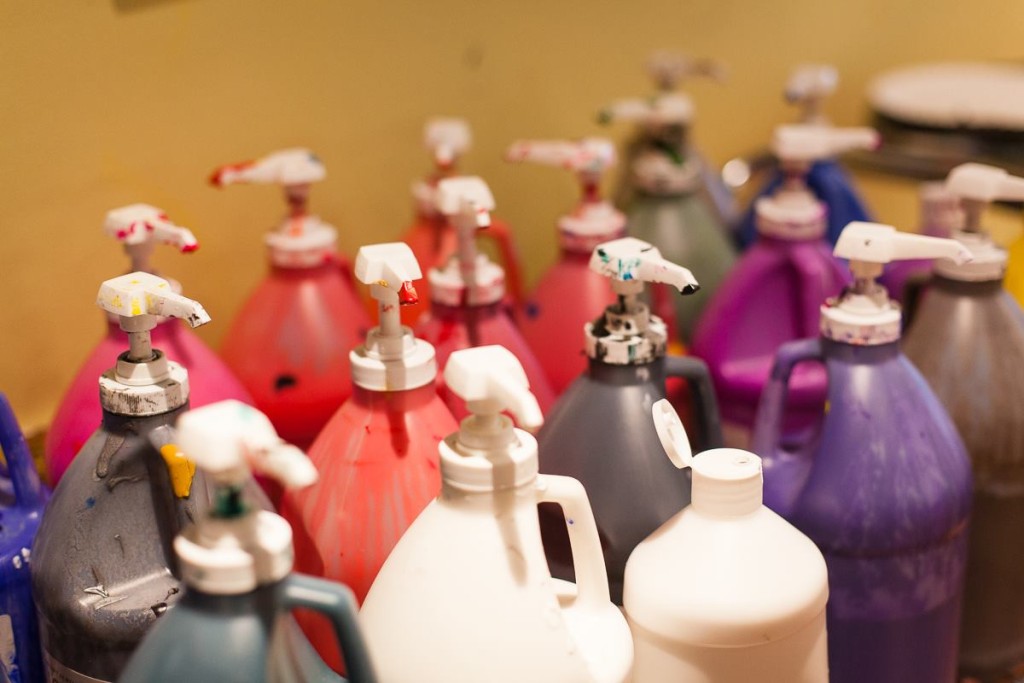 I ended up joining my local
Yelp Elite
team at
Pinot's Palette
. It's one of those drink and eat while you paint kind of things. More than that, I went solo to an event where I had never met anyone. It was a little intimidating but nothing a little alcohol and music couldn't fix.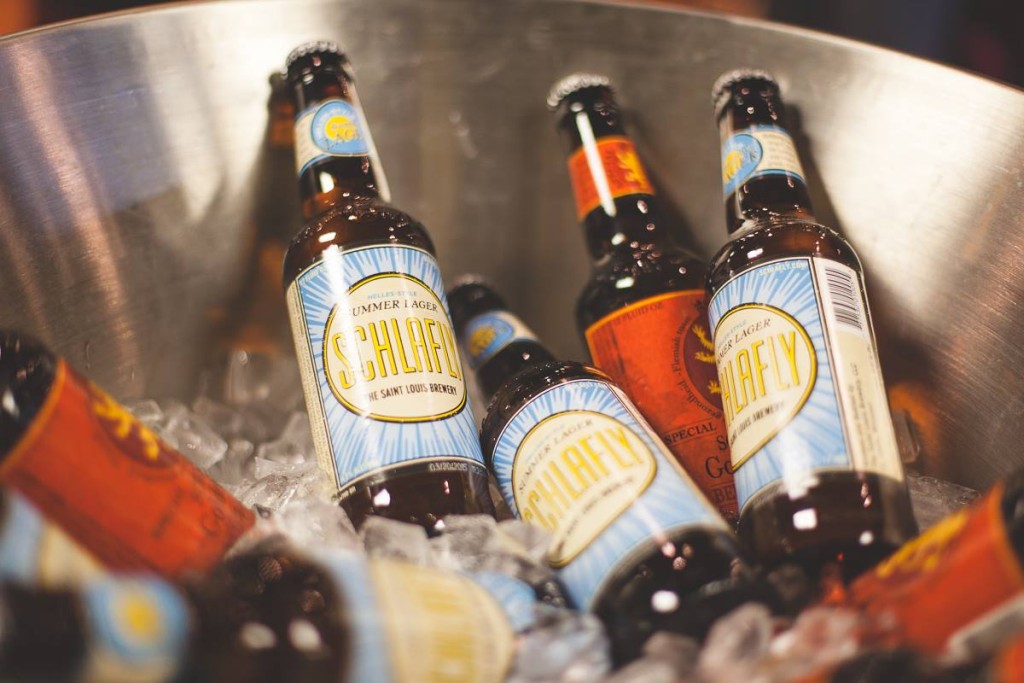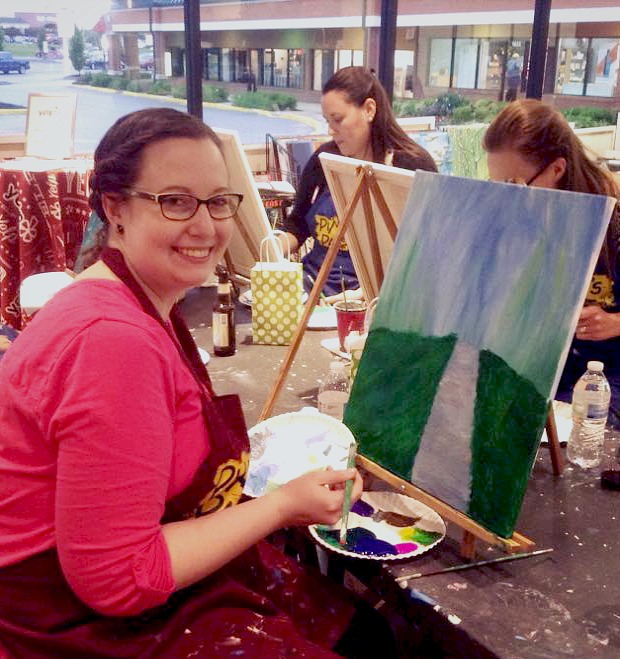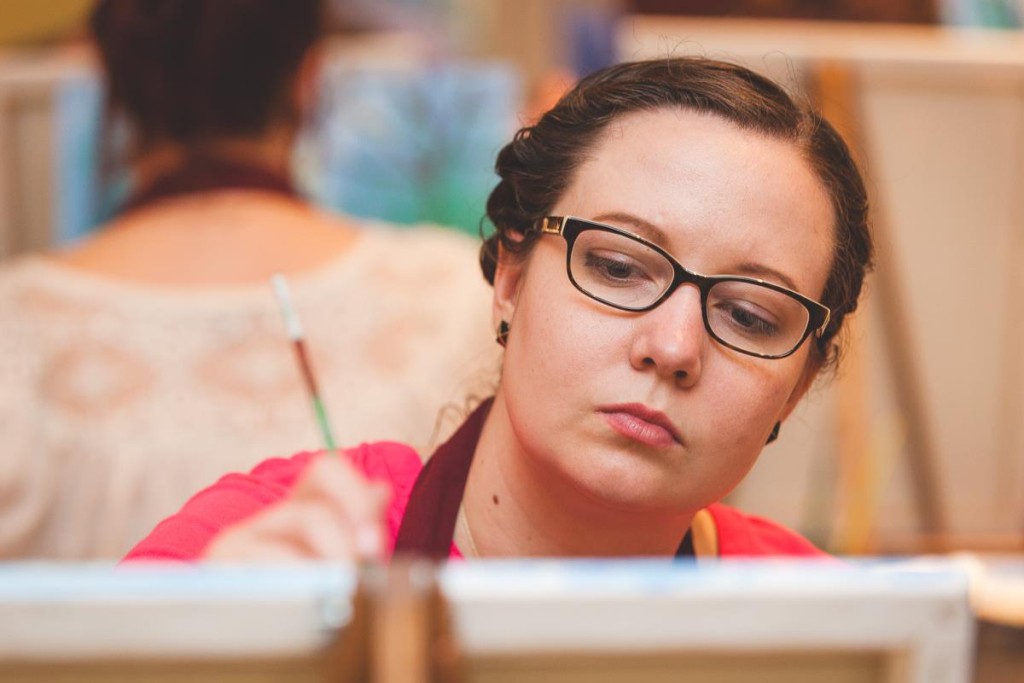 I was surprised at how much fun it was to paint and I'm even more surprised that I want to do it again. Maybe even sit at home in a to-be-completed craft room and make something original myself. That was the point of setting this goal: I wanted to encourage myself to learn something new and to push my boundaries. I definitely managed to do that and even came home with a nice souvenir.
A well stated
sunset boardwalk wall art print
provides a perfect finishing to the room. It completes the space and also helps to stitch the story together. Wall art is a great finishing element that can augment the look of the room to look polished and not just functional.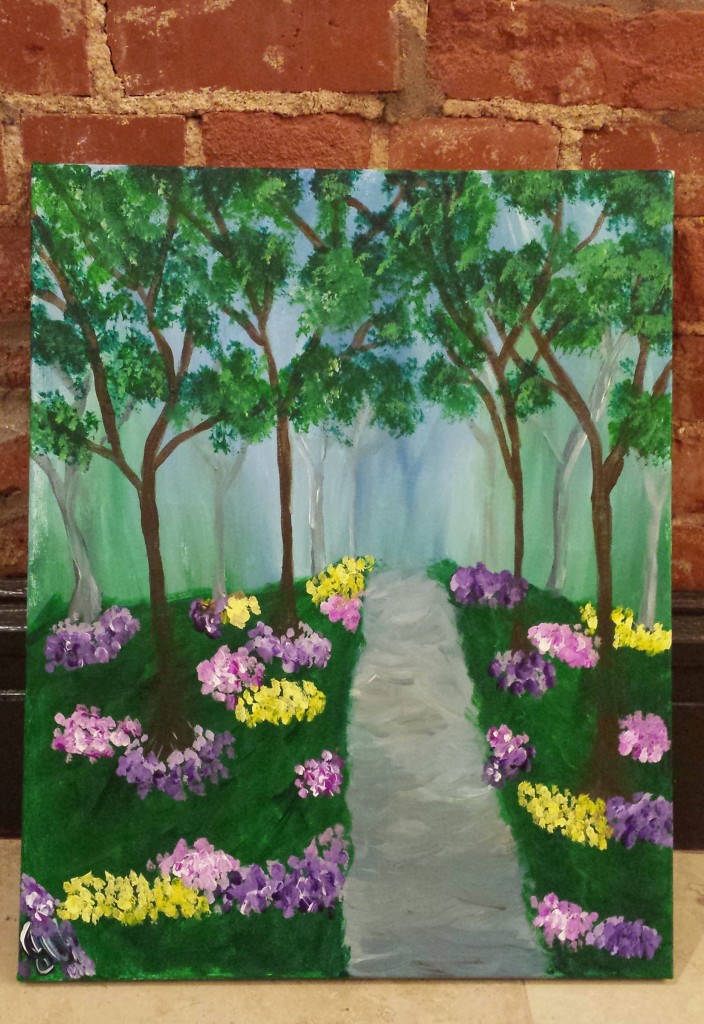 Thanks to Yelp for hosting this event along with Pinot's Palette. Certain photos are courtesy of Yelp/Pinot's Palette.

I mentioned in another post how I love Katie Daisy's whimsical creations. I'm starting to plan out some artwork purchases and I decided to create an image board to help me see how her pieces would work with some ideas I had in mind. I chose two of her pieces, Salt Air Hair and Take Me to The Sea, as inspiration for a soothing bathroom look.
I'm not sure if I'll end up going this route as my bathroom won't be started on until at least October, but I love the idea of a softer take on the nautical idea. I chose pieces that reminded me of ocean waves and salty seas for this inspiration board. I've listed the sources but I've also listed out some DIY alternatives for some of the pricier pieces.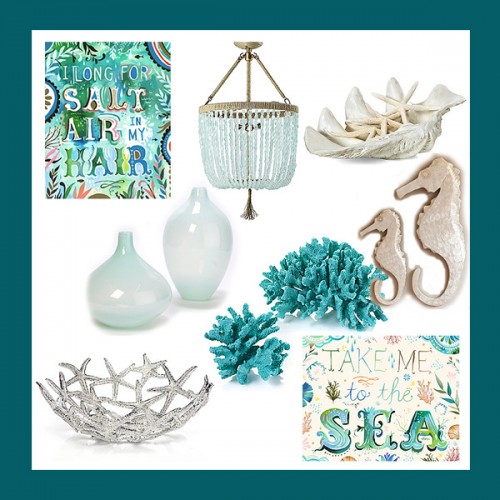 Sources
Seychelles Chandelier by Serena & Lily ($1500). This item is so gorgeous but the $1500 price tag is way out of my budget. Even before I saw the price tag I was thinking of how similar the light was to these DIY mardi gras bead chandeliers. I'd love to try it with these chip bead strands. I'm not sure what kind of light I may include in here but it would work simply as a decorative piece over my corner bathtub.
Large Atlantis Clam Shell by Z Gallerie ($59.95). I'm hoping I can find a slightly smaller (and cheaper!) version of this clam shell. It would look perfect on my bathroom vanity with some decorative soaps and handtowels thrown in.
Capiz Sea Horses by Pottery Barn Teen ($29-$39). I've seen DIY tutorials for copycat capiz using waxed paper and I think there's a project here. These would be great for the walls above my bathtub.
Faux Coral by Z Gallerie ($29.95-$59.95). I already have the perfect plan for DIYing this for a lot less. I'm going to buy coral at the local pet store and spray paint it a nice shade of aqua.
Starfirsh Bowl by Z Gallerie ($24.95). The price on this one is too good to resist. I think this would be a perfect holder for some of my Lush bath bombs or some rolled up towels near the bathtub.
Blue Cloud Vases by Z Gallerie ($19.95-$24.95). While I could think of a DIY copycat, I think it would cost more than the actual item and the color on these is perfection. The 8″ one would be perfect on a bathroom shelf.
Any ideas for some other good accessories or wall colors? I have a Target soap dispenser that would repurpose beautifully into this room but I'm worried the overall look might be too dramatic for the subtle and sellable look we're going for.

I love Etsy for affordable and beautiful art but sometimes I can be overwhelmed because there are just so many good pieces and artists. I've favorited many shops and works over the years so I thought I'd share some of my favorites with you. Right now I'm on a big watercolor kick so I thought I'd start there. I'd love to hear who your favorite Etsy artists are or if you have a shop of your own so chime in below in the comments.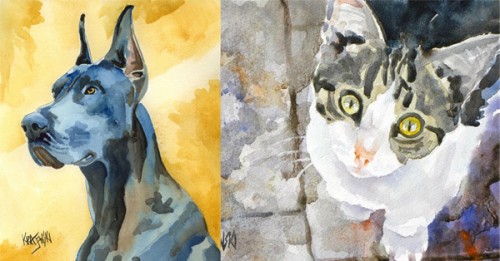 Despite the name, Ron Krajewski doesn't just paint dogs. I have seen him make amazing watercolors of sea turtles, cats, horses, and yes, dogs. I love how he's able to capture the spirit of animals and bring a black dog's coat alive in color. He even does custom pet portraits based on a photo of your pet.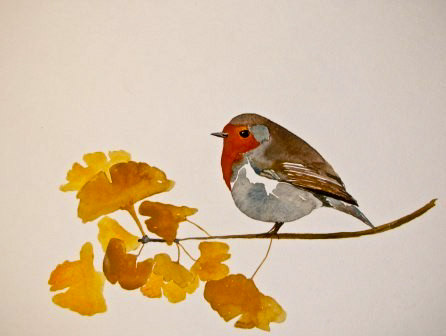 Sarah Storm finds beauty in nature. She sells watercolors and watercolor prints of birds and other creatures you might find on a nature walk. I really love how she uses muted colors that still manage to pop in her works. You can save 20% in her Etsy shop through the end of March when you use the code SPRING20.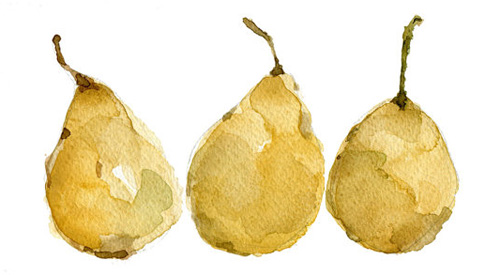 The Joy of Color is such a fitting name because Yael Berger has so much fun with color in her works. As a textile designer based out of Israel, Berger has an eye for color and pattern. Many of her pieces are inspired by nature with vegetables, trees, and fruits as a recurring theme. Her works don't end there so make sure to look at her full collection.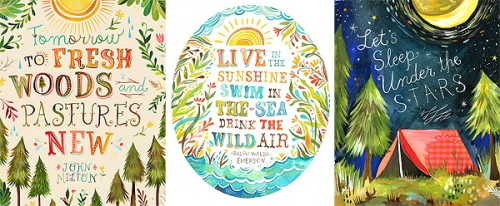 Artist Katie Daisy mixes whimsical designs with watercolor. She loves the beauty of rural America and inspirational sayings. Her own art has caught the eye of brands like Target, American Greetings, and HGTV.
Share your favorite Etsy artists in the comments!

I was very hesitant to punch holes in my newly painted wall when we first renovated our house. At the same time, I was frustrated with how unfinished every room looked. Clearly this was before the great window rip-out and refinishing project. Eventually I just bit the bullet and went for it and never looked back. Seriously, there is nothing better than having artwork on the walls.
Art.com
I'd used Art.com in college but buying a little fancier looking pieces and throwing on some frames tends to make artwork looks like it belongs in a home instead of a dorm room. You can also find an stylish girls wallpaper for your daughters room.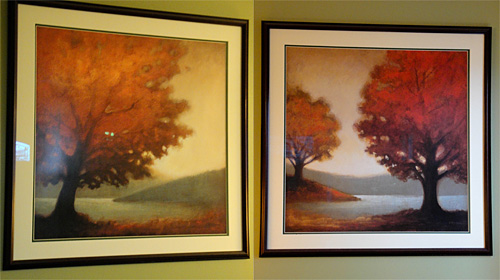 For the living room we chose two pieces by Edward Raymes, Solitude and Escape. They are no longer available on the website but can be found in other locations.
In the dining room we chose two prints, Oriental Bird on Branch I (pictured above) and Oriental Bird on Branch III. Both pulled colors from an art piece we were gifting and included colors from the room.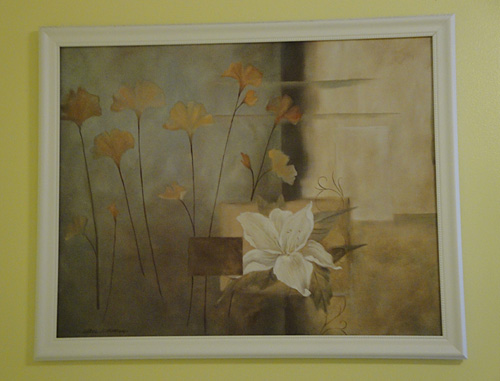 In the bathroom we have Teal Lily by Carol Robinson. We didn't want traditional bathroom art saying "Bath" so we went with colors we liked. We'll be changing the wall color to match it when we do the full bathroom renovation.
For framing, we planned to buy frames through Michaels, knowing they have large discounts and 60% off coupons. Unfortunately, we didn't realize how high their markup was. We ended up ordering mats through private companies to save money but art.com was competitive from Michaels prices and I bet a local small business could have matched or beaten the prices. Maybe you can learn from my mistake.
Etsy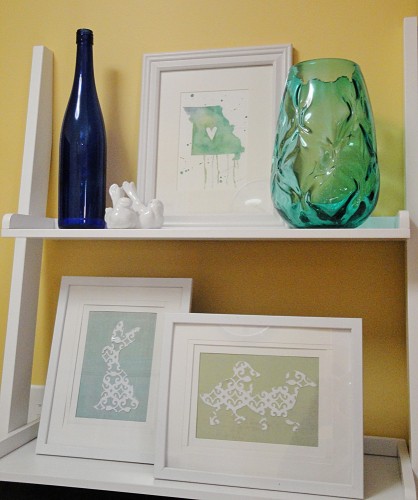 While you can see the doily art that I made, this photo also includes one of my favorite Etsy pieces. The watercolor of Missouri by poppyandpinecone was only $10 but it set the color palette for the entire room. I just popped it into a Walmart frame and it was good to go. The artist gave great service and she has a wide selection of states and countries if you want a print of your own.
Artists
One of my relatives is an artist and he gifted me a piece of art of my choice for my wedding. It took a while until we figured out which room we wanted the art for but we ended up choosing a piece called Magnolias on Cole by Joe Mangrum. This piece is one of the most personal to us, knowing both the artist and that it was a gift for our wedding. The standard prints for the house give it some decoration but this piece gives the room life. We display it right in the dining room and based our other pieces around it. If you know an artist, see if they have a piece or would be willing to commission a piece you like. There's something special about it.