I made some baby blankets for my friend when she found out she was pregnant using some of the fabric Moda puts out each year. The fabrics I used were from their Pure line (you can still find it on Etsy) and when I had some leftover pieces I just knew I had to save them because of how adorable the fabrics were. See for yourself:
Well, her son just turned 1 and I realized I still hadn't done anything with those scraps leftover from the Charm Pack I had bought for the quilt. Oops! Thankfully one of the bloggers I follow- Sara at Russet Street Reno came up with a challenge.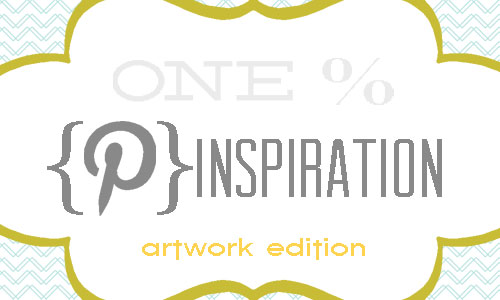 You can click the banner above for all the details but the basic idea is to get off your butt and make some piece of art with all that inspiration you've been pinning on pinterest. Since I'd bought the original materials for a baby, I decided to go the kids route with my DIY artwork. I don't have kids of my own so I am sort of hoping one of my friends will say they're expecting a boy and want it (anyone? where are all my pregnant people at, you can't stop with just 1!) but in the mean time it was a cheap way to get out a burst of creativity.
My inspiration:
I love the idea of animals made out of fabric and I happen to have fabric. I used 3 of the leftover charm pack pieces (a 5″x5″ square) and a $2 scrap of blue fabric from JoAnns. I also found having a fabric marker
and some fabric adhesive
very handy. I first cut out my templates (a dog, a bone, and a pawprint– each is a link to the file I used if you want to give it a go) and then placed the wrong side of the template to the wrong side of my fabric. I traced it with the fabric marker and then cut out the design.

For a more complicated piece like the paw print, after I cut out the individual toes I rebuilt the template so I could have even spacing in the frame, like so: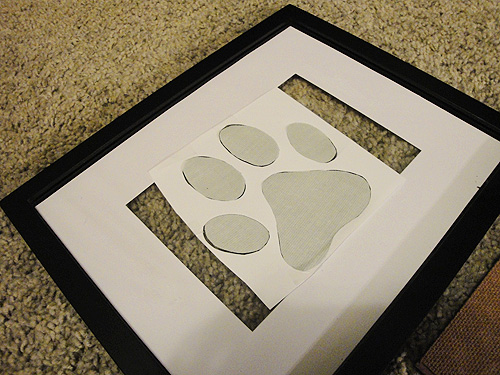 Then I attached the background fabric and sealed up the frame to reveal my handiwork.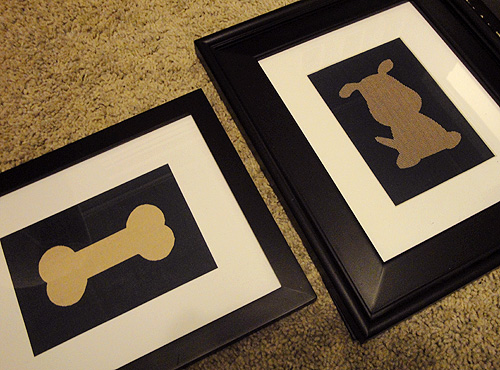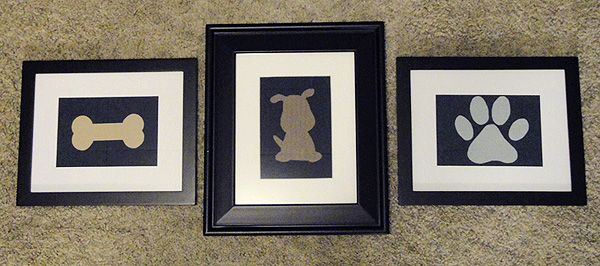 This was a quick and simple project that used up some fabric scraps and cost me just $2 to make. Now I just need a friend to give them to. Anyone?
Update: this post got my friend pregnant! Okay, I'm exaggerating but shortly after this a friend announced she was having a boy so I give credit to the artwork.

Pin It