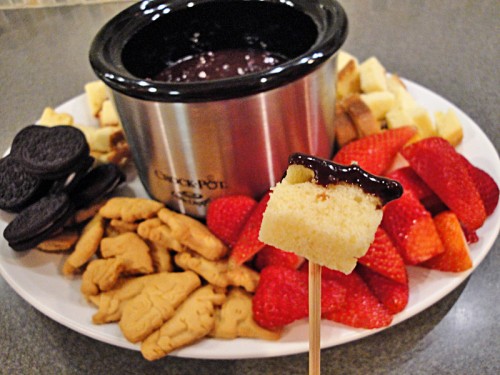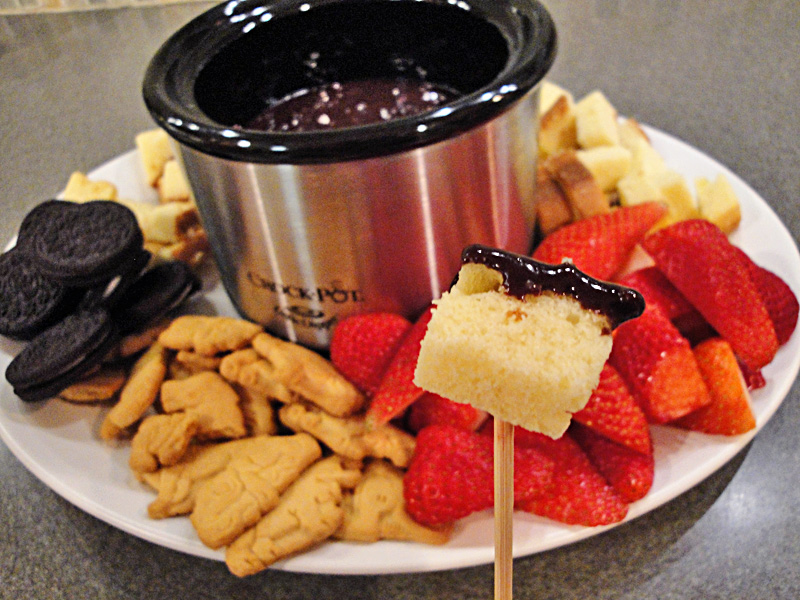 I'm in a fondue mood because I keep meaning to try Stone Cellar Fondue in St. Charles, Missouri. I was hoping to get over there this weekend to celebrate a mini-anniversary (my first date with my husband was 9 years ago this weekend) but we have a concert to go to instead (The Black Keys). So instead of going out, I decided to bring the fondue home. I hooked up my mini crockpot and while it warmed I mixed up some chocolate chips and cream on the stovetop. In 5 minutes the chocolate was ready to pop in the crock and for the dipping to start.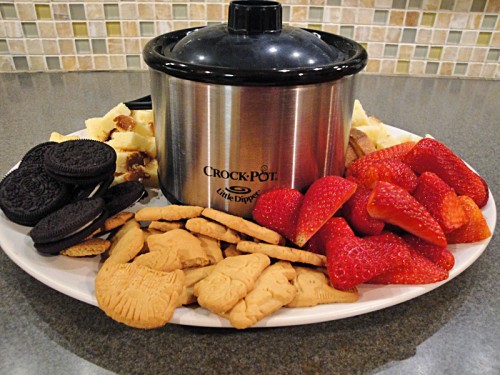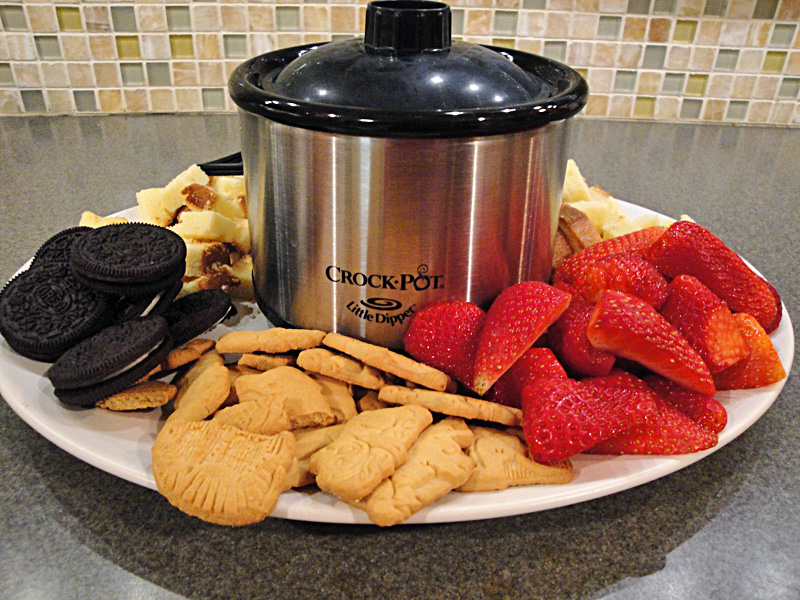 The key to a great fondue is choosing the best ingredients to dip. I like to take pound cake and freeze it ahead of time for dipping. I love including cookies like Oreos and graham crackers, though today I decided to go the route of animal crackers and Oreos. Either way, make sure you have a good cookie to scoop out any accidental drops in the chocolate. Fruit is the other most important dipper. I love cherries and bananas but my absolute favorite dipper is the simple strawberry. My best dip today was a strawberry layered between two pieces of pound cake. If only I'd had some brownies laying around it would have been perfect.
Ingredients
1/4 cup of cream
6 ounces semisweet chocolate chip
Instructions
Heat the cream on the stovetop just until bubbles form.
Remove cream from heat and stir in the chocolate chips.
When chocolate is smooth, transfer it to a fondue pot or a mini crockpot.
Serve with cakes, cookies, brownies, and fruits to dip into chocolate.
http://www.thehyperhouse.com/2012/04/chocolate-fondue/
Pin It