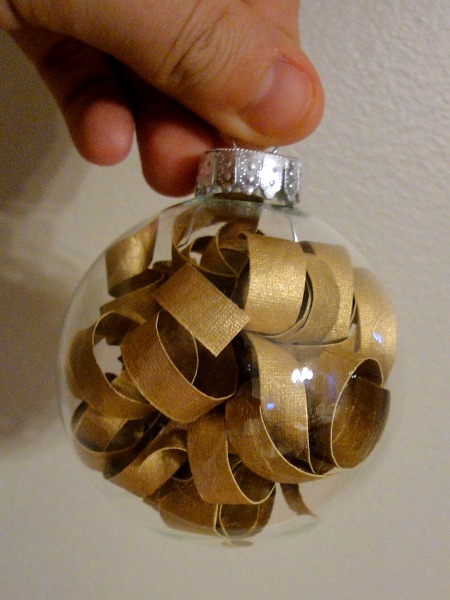 Today's ornament is a really simple one that adds some texture to a Christmas tree. I found some gold paper on clearance at Michael's while I was picking up the clear glass ornaments. When I got it home I decided to cut it into quarter inch strips with my paper cutter.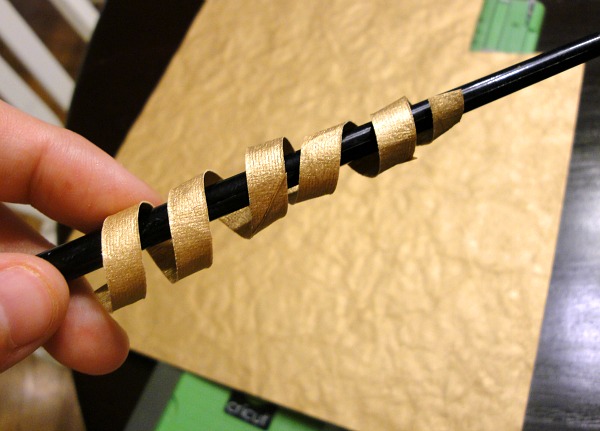 Once you get the strips cut (I used a dozen per ornament) wrap them one at a time around a pen or in my case, a chopstick. I would wrap them tight at an angle and then let go for the effect you see in the photo above. Have some variety in how tight you wrap or at what angle. The goal is to have a bunch of little ribbons made of paper. Then just gently slide each strand into your ornament one at a time.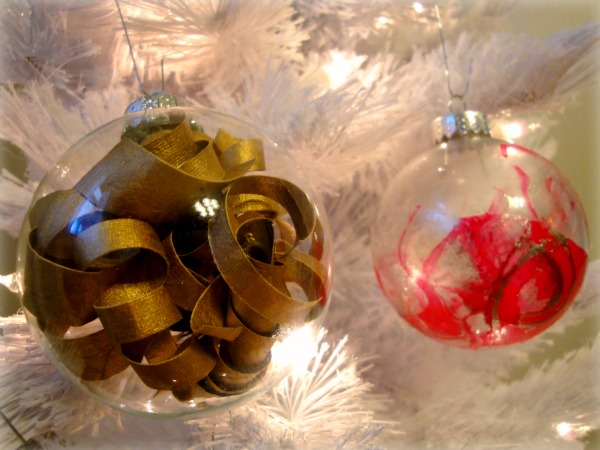 When they're all in, give the ornament a little shake just so they all jumble together. Here it is on my tree with my marbleized ornament in the background. See how well they coordinate with the gold color in each of them? This is a great filler ornament to pick up some colors and make for a matching tree.
Pin It