I love Etsy for affordable and beautiful art but sometimes I can be overwhelmed because there are just so many good pieces and artists. I've favorited many shops and works over the years so I thought I'd share some of my favorites with you. Right now I'm on a big watercolor kick so I thought I'd start there. I'd love to hear who your favorite Etsy artists are or if you have a shop of your own so chime in below in the comments.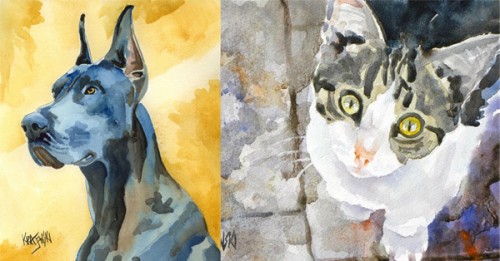 Despite the name, Ron Krajewski doesn't just paint dogs. I have seen him make amazing watercolors of sea turtles, cats, horses, and yes, dogs. I love how he's able to capture the spirit of animals and bring a black dog's coat alive in color. He even does custom pet portraits based on a photo of your pet.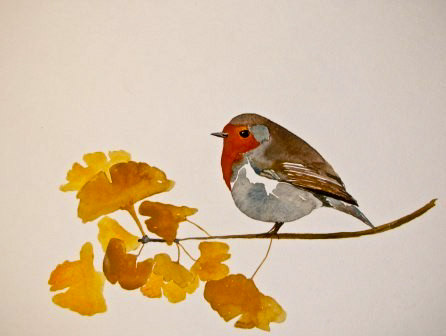 Sarah Storm finds beauty in nature. She sells watercolors and watercolor prints of birds and other creatures you might find on a nature walk. I really love how she uses muted colors that still manage to pop in her works. You can save 20% in her Etsy shop through the end of March when you use the code SPRING20.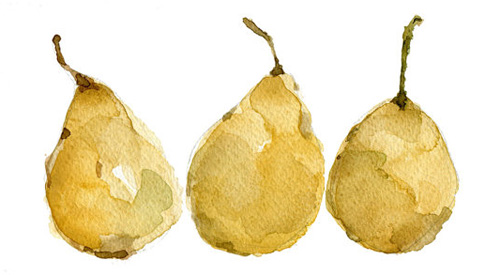 The Joy of Color is such a fitting name because Yael Berger has so much fun with color in her works. As a textile designer based out of Israel, Berger has an eye for color and pattern. Many of her pieces are inspired by nature with vegetables, trees, and fruits as a recurring theme. Her works don't end there so make sure to look at her full collection.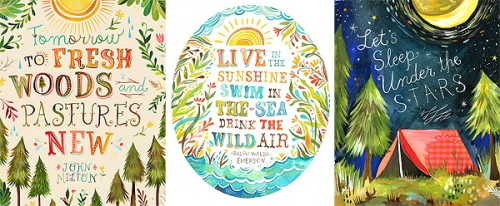 Artist Katie Daisy mixes whimsical designs with watercolor. She loves the beauty of rural America and inspirational sayings. Her own art has caught the eye of brands like Target, American Greetings, and HGTV.
Share your favorite Etsy artists in the comments!