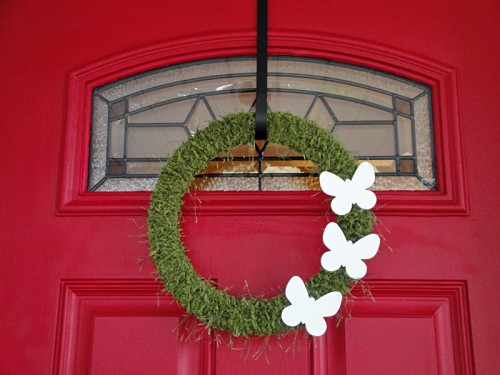 I used a wreath in last month's centerpiece design and this month I adapted it to be my front door wreath. To do this project you'll need the supplies I used last month (wreath base, yarn), some spray primer, and some 50 cent wood butterfly cutouts. I found those at Michaels in the woodworking aisles.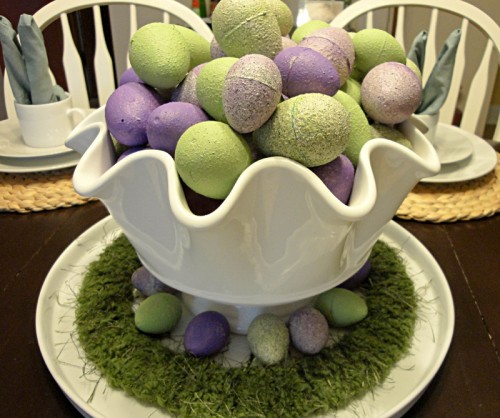 I just spray painted the wood pieces with some primer, hot glued them to my yarn wreath and plopped it on my door. For less than $2 I'd repurposed a simple piece. If you ever outgrow a decoration, think of a way to make it work. Sometimes it's best to cut your losses but I'm loving the spring look on my front door right now.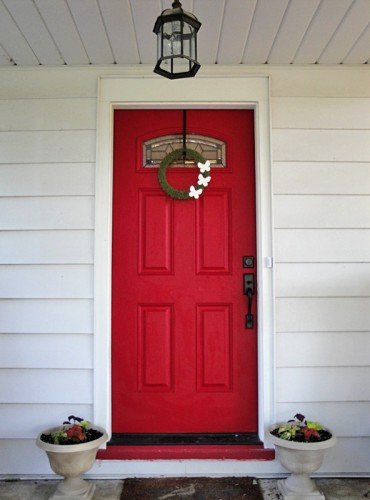 I'd just washed my door so pardon its streaky look. All the hail from the weekend knocked a bunch of dirt and mulch in every direction. We all survived and even our car survived being outside so I think streaks are the least of our worries. The only casualties were a giant branch (that I cut down myself) and our doormat who will be replaced as part of my big exciting summer porch prettying project.
Step 1 of that project was making some urns over. The urns were cheap and kind of meh looking on the shelves of Walmart but with some primer (see my Instagramed up photo- I'm thehyperhouse on Instagram by the way)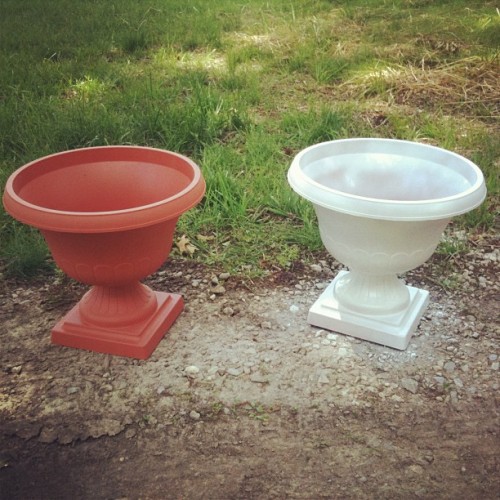 and then I added some textured Krylon spray paint to add some fun (posed in front of the farmland behind the house)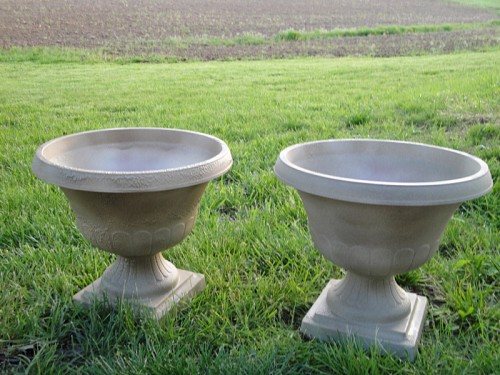 and finally filled with some coleus plants for some drama.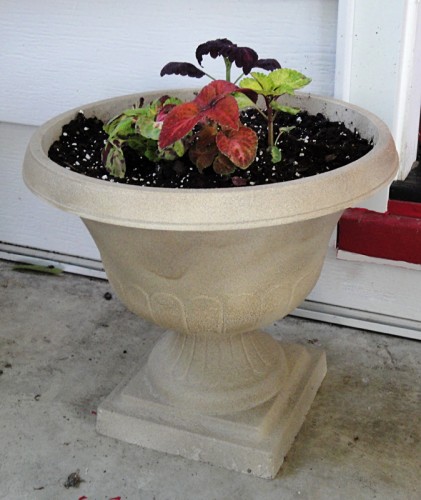 If the weather cooperates I should have some nice progress photos of the front flower bed coming up soon. We finished up the rain barrel base tonight but it needs to cure at least two days before holding the 65 gallons of water in the barrel but all of the plants are in the ground and mulched so I hope to show you a good progress photo next week some time.
Pin It